Go Back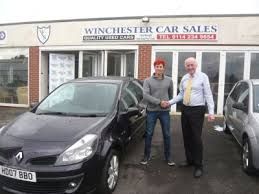 Bradford win leads to Children's Hospital Charity donation
Sheffield United's away victory at Yorkshire rivals Bradford City was good news for The Children's Hospital Charity, thanks to a local car dealer.
After the Blades 125th anniversary evening, family run car dealer Winchester Car Sales vowed to donate £125 each time it sold a car in any week this season that Sheffield United won home or away.
Goals from Bob Harris and Marc McNulty ensured the Blades left Valley Parade 2-0 winners and during the same week, Mike McKinney, 22, from Broomhall in Sheffield, purchased a Renault Clio from Winchester Car Sales.
Mike, a post-graduate student of international marketing and management at The University of Sheffield, said: "When I was told that part of the money from my purchase would be donated to charity I was delighted.
"I think it's great that a Sheffield car dealer is doing something like this for a local charity. I've previously raised money for The Sheffield Children's Hospital by running a half marathon so I'm delighted that the money is going to such a worthwhile cause."
The money from Winchester Car Sales will go towards the Charity's Make it Better appeal, which aims to raise £10m by 2016 to transform the hospital with world class facilities to match the world class care received on the wards.
A brand new wing featuring plenty of private rooms with parent beds, ample parking, a secure outdoor space and a giant play tower are amongst the developments planned.
David Vernon-Edwards, director of The Children's Hospital Charity, said: "This is a fantastic partnership that will help us transform the hospital for children for years to come. Let's hope Sheffield United keep on winning!"
Derek Wilkin of Winchester Car Sales said: "We are delighted to make our first donation to The Children's Hospital following a Sheffield United victory.
"Winchester Car Sales is delighted to help in this way, and we hope for many more United victories this season."
Pictured: Winchester Car Sales' Derek Wilkin and Mike McKinney.
Latest News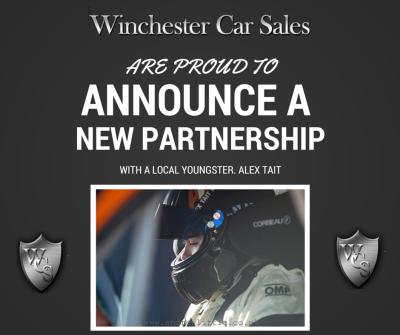 We are proud to announce a new partnership we have formed with a local…
Read more >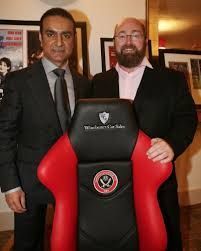 Thanks for the kind and humbling words, Jim - your friendship is valued dearly.…
Read more >