Go Back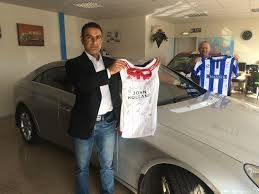 New voucher scheme launched for sports fans
We have launched an innovative new scheme to support the region's football fans.
The new initiative will see Winchester Car Sales' customers receive free vouchers to be spent on tickets and merchandise bought from Sheffield United, Sheffield Wednesday and Rotherham United.
Vehicle purchases from our showroom - located on Herries Road South in Hillsborough - will qualify customers to a spend of up to £150 at the Blades, Owls or Millers. We are aiming to extend the reward scheme to other sports clubs in the region in the near future.
Tajinder Singh, director of Winchester Car Sales, said: "As a well-established reliable car dealership for the region this is about giving something back through the football clubs who we support in various ways.
"By doing this we are rewarding our customers, backing the clubs and providing an opportunity to take in a game, buy a replica shirt or have an executive day out at a time when following your favourite team can be expensive."
"We are pleased to have the three football clubs on board, but if a customer is a fan of a different Yorkshire club, then we will reimburse their spend upon the delivery of a valid receipt or invoice," added Tajinder.
Terms and conditions:
When purchasing a vehicle from Winchester Car Sales, customers will be granted a voucher spend of up to £150 to be used towards purchases of club merchandise or match tickets from Sheffield United, Sheffield Wednesday or Rotherham United.
In the near future, this offer will be extended to South-Yorkshire based professional sports clubs of the customer's choice (upon delivery of an original receipt or invoice).
The value of the customer's spend will be dependent on the vehicle sold, set at a minimum of £50 and a maximum of £150, at the discretion of Winchester Car Sales.
This offer is not to be used in conjunction with any other Winchester Car Sales offer.
The football club's store and/or ticket office must be notified at least 24 hours before purchase as the voucher is not a substitute for cash and can only be accepted as payment once both Winchester Car Sales and the football club have settled payment of voucher(s).
Change will not be given if the amount spent is a total that does not equal or surpass the value of the voucher(s).
Winchester Car Sales reserves the right to refuse reimbursement if there is any reasonable suspicion of fraud or subterfuge.
Latest News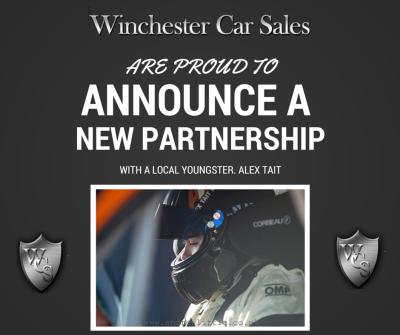 We are proud to announce a new partnership we have formed with a local…
Read more >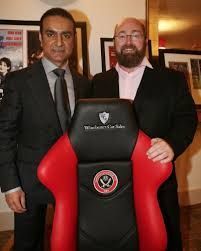 Thanks for the kind and humbling words, Jim - your friendship is valued dearly.…
Read more >